Magic Plumbing has been providing quality service to the Hillsborough, CA area for over 30 years. Specializing in drain cleaning and other plumbing services, we aim to keep your pipes running smoothly, all year round. With affordable prices and knowledgeable and friendly staff, you'll feel confident trusting us with your plumbing problems.
Be sure to see what your friends and neighbors are saying about us by reading our reviews and feedback.
How to Avoid a Clogged Toilet
One of the most common plumbing issues we face are clogged toilets. While sometimes unavoidable, there are several things you can do to prevent a clogged toilet. Follow these steps to ensure your toilet runs efficiently:
Install a childproof lock on the toilet lid - Most clogged toilets are the result of children flushing foreign objects. Since kids are still experimenting and learning, we can't blame them for this, but we can try and prevent it from happening!
Do not flush non water soluble items - Items such as diapers and paper towels are non water soluble and can seriously clog your toilet
Use less toilet paper if possible - Children can also be guilty of this, since they are still learning about quantity. Whenever possible, use less toilet paper.
Flush twice - While it may not seem like a good idea, sometimes a second flush can do the trick.
Why Install a Sump Pump?
Any home with a basement, cellar or crawlspace can benefit from a sump pump. A sump pump works to drain excess water away from the foundation of your home. French drains guide the water into a holding tank, once the tank reaches a certain level, the pump will turn on and drain the water away from your home. This is particularly helpful during rain storms so that your basement doesn't flood.
Our Quality Services Speak for Themselves
Local Reviews
for Hillsborough, CA
Magic Plumbing
Rated
5.0
out of 5 stars based on
3
customer reviews
---
Fast, friendly, efficient
Amy

-

Hillsborough

,

CA

94010



I was so surprised when I called, they sent someone over right away! The guy showed up and had my garbage disposal replaced in under 30 minutes. They took away the old one and it works great!! I am very happy
---
Quick and easy
Matt

-

Hillsborough

,

CA

94010



---
Great Service! Thanks for coming on a holiday
Cindy

-

Hillsborough

,

CA

94010



Thank you Jose for coming and helping us with the tough problem of a cap lodged in the drain. We are very pleased that you tried multiple times and didn't give up until you got it to work! Thank you again!
---
Joey.magicplumbing@gmail.com
I gave the customer an estimate for a new furnace due to me finding out that her current furnace was no longer working properly. The outside unit wasn't working at all so all the house was getting was just forced air from the fan. There was no cooling happening at all. We will be installing a new furnace and coil as well as a outside condenser.
Near

Hayne Rd,

Hillsborough

,

CA

94010
Joey.magicplumbing@gmail.com
Came out to check on the garbage disposal It's running fine Nothing wrong on what we did Black hose clog because of to much food down the dishwasher Tested by filling up Still clog needs new dishwasher or hose We cleared out what we could
Near

Lakeview Dr,

Hillsborough

,

CA

94010
Joey.magicplumbing@gmail.com
Customer supply garbage disposal
Near

Lakeview Dr,

Hillsborough

,

CA

94010
Dennis.magicplumbing@gmail.com
Batteries were bad and not tech replaced batteries and filter all working at this time
Near

Glengarry Way,

Hillsborough

,

CA

94010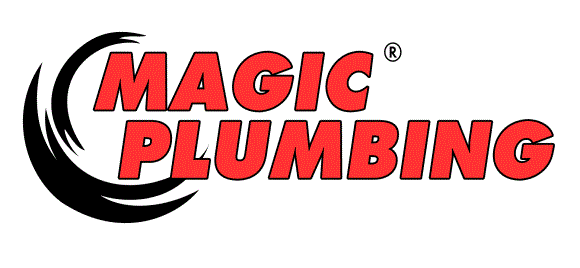 Frank M.
Estimate to re-instate sewer line with mini Miller machine 35' to easement main. Hydro jet to remove loose debris. Follow up camera inspection to determine success rate. Post camera inspection shows re-in statement was successful, work completed. Footage from camera: https://drive.google.com/file/d/1Yf6AnqVql7Wpc0VQ21jDW7L_nOhdWPxU/view?usp=sharing
Near

De Sabla Rd,

Hillsborough

,

CA

94010