Are you well-prepared for a plumbing emergency? Did you know many plumbing issues are completely preventable? The next time you call Magic Plumbing in Berkeley, CA ask your plumbing professional about prevention tips and tricks. Our staff is always happy to provide honest and sound advice.
Take a look at our feedback and reviews from past customers.
How to Prevent a Burst Pipe
One of the most frustrating plumbing emergencies is a burst pipe. In moments water can flood your home causing much damage. The main cause for burst pipes is allowing water to freeze in the pipes. A sudden drop in the temperature can cause the pipes to freeze and water to expand putting unnecessary pressure on the pipes.
To prevent your pipes from freezing, a simple pipe insulation can be purchased to cover the pipes. This insulation is available at any hardware store and is easy to install. Put it over your pipes that could potentially be exposed to cold weather and you will be well-protected against burst pipes.
Signs you Should Definitely Repipe your Home
Most homeowners will try to avoid repiping for as long as possible, opting to constantly repair their pipes rather than repipe. In some cases, that works, but in other cases a repipe is the best choice. If you are experiencing any of the following issues, you should seriously consider repiping:
Change in water color
Loss of water pressure
Higher than normal or rising water bills
Strange smell coming from the water
With the help of the experts at Magic Plumbing, your repiping job can be easy and affordable.
What Kind of Sump Pump is Best for Me?
When it comes to sump pumps, there are two main kinds. Both have different benefits that are good for different kind of homes. Consider the following before installing your sump pump:
Submersible Unit - This type of pump can be submersed in water, it's extremely durable and good for homes that experience lots of rainfall since it drains water at a faster rate.
Pedestal Pump - This pump cannot be submerged in water and is actually located on a pedestal above the tank. This type of pump drains water at a slower rate and is better for homes who use it just as a precaution.
Other Services
Local Reviews
for Berkeley, CA
Magic Plumbing
Rated
4.9
out of 5 stars based on
14
customer reviews
---
Awesome service
Marie

-

Berkeley

,

CA

94709



He was polite, friendly, very professional. Fixed the problem. Trustworthy! Now no problem!
---
Great Service!
Dragana

-

Berkeley

,

CA

94705



---
Great service, awesome price!
John

-

Berkeley

,

CA

94706



They communicated well with me to tell me when the technician would arrive. When the technician came, he was courteous and friendly and explained to me what was going on that caused the problem. He fixed the problem easily doing work that I could not have done myself.
---
Great technician, adapted well to the problem
Thomas

-

Berkeley

,

CA

94710



Mike clearly explained the issues as he was encountering them, including a misshapen pipe for connecting to. He was able to reroute a smaller pipe to keep things within the access box, and was up-front about the challenges and potential solutions.
---
Great service
Alan

-

Berkeley

,

CA

94704



Bernardino was awesome and really explained what the issue was while fixing it.
---
Bernadino M.
Plastic p-trap not rigid enough to stay in place while the vibration from the disposal causing it to turn loose with water leakage. Installed new brass metal p-trap and adjust disposal drain to line up for proper drainage. Checked black rubber hose for disposal and found it to be clean of debris. Dishwasher with drainage issue. Needs appliance tech to troubleshoot unit. Ran water to kitchen sink drain and drainage tested fine with no leaks.
Near

Thousand Oaks Blvd,

Berkeley

,

CA

94707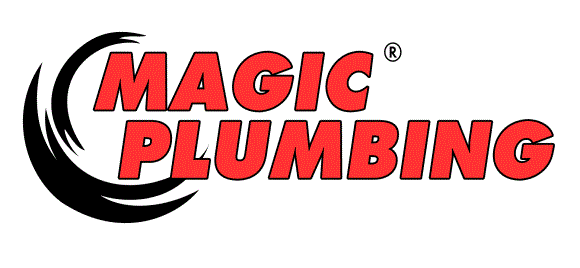 Frank M.
Blockage beyond grease trap and heavy grease build up. Extracted grease and cleaned grease trap. From outlet ran medium size cable machine 40'+ to clear blockage indicating clog was in mainline. Tested, working properly. Suggest hydro jetting mainline from clean out at sidewalk into building and out to city main every 6 months to remove build up as needed. Also customer said grease trap is cleaned every 4 months, the grease trap should be cleaned every 6 to 8 weeks.
Near

Alcatraz Ave,

Berkeley

,

CA

94703
Bernadino M.
Ran auger to clear toilet stoppage. Flushed toilet several times and drainage tested fine.
Near

Fifth St,

Berkeley

,

CA

94710
Bernadino M.
Pulled shower handles and stems for both hot 🥵 and cold 🥶 from shower and replace rubber washers to stop leak. Reset stems into shower valve and ran water 💦 to shower valve and it tested fine withd no leaks.
Near

Tenth St,

Berkeley

,

CA

94710
Bernadino M.
Cut out 3' of corroded galvanize cold side water line and installed a total of 3 x 6" x 3/4" brass nipples with 3/4" tee and coupling. Also with 3/4" copper fittings. Turn water back on to building and section of water line replaced tested fine with no leaks.
Near

Sterling Ave,

Berkeley

,

CA

94708