Needing plumbing repairs or installation should not feel stressful. Take away some of the pain and guesswork of plumbing services with Magic Plumbing. Serving the Burlingame, CA area for over 30 years, our upfront, affordable pricing and trained, experienced technicians can make your next service a breeze.
Others in the area agree. Take a look at our testimonials and reviews from past customers.
Benefits of a Trenchless Sewer Line Repair
One of the better ways to repair your sewer lines is with a trenchless repair. Using specialized tools we can cut the digging and repair your sewer line in no time, without causing damage to your yard. Some of the benefits of a trenchless repair include:
Saves money and time since no digging is required.
Your yard will be preserved.
Repairs are just as effective as traditional methods.
How is Sewer Video Inspection Helpful?
Diagnosing a sewer line issue usually involves a lot of guesswork. With advancements in technology, we are able to now use video cameras to inspect the pipes in real time. A camera is attached to long and flexible rod that is inserted into your pipes. Since the rod is flexible, it can take corners and give you a full view of the inside of the pipe.
This type of technology is helpful to discover weak spots, roots, ruptures or even lost items in your pipes. Cutting out on the guesswork means more time is spent discovering the exact cause of your problem, than taking excluding measures to diagnose it.
Who Could Benefit from a Tankless Water Heater?
Many different homes can benefit from a tankless water heater. If you fall into any of the following categories, you may benefit from a tankless water heater:
Small homes can enjoy the space saving aspect of a tankless water heater, since there is no bulky tank to worry about.
Families that are concerned with the environment will be happy to know that tankless water heaters are better for the environment. Only turning on when they need to be on, they conserve energy and help reduce your carbon footprint.
Large families who use a lot of water during the day will also notice that a tankless water heater never runs out of hot water.
Expert Services in Burlingame
Local Reviews
for Burlingame, CA
Magic Plumbing
Rated
5.0
out of 5 stars based on
12
customer reviews
Powered by Nearby Now
---
EXCELLENT SERVICE AND HONESTY
Mariam

-

Burlingame

,

CA

94010



Dennis was incredible. Honest, took time to explain and took the steps to rectify.
---
Magic Plumbing
Chris

-

Burlingame

,

CA

94010



I had Magic Plumbing come out to my home to install new tankless water heaters. They came out and installed the new tanks within a week. Great service and very clean. Mike(Plumbing technician) was very thorough.
---
so far very good service
Coit

-

Burlingame

,

CA

94010



---
Great job
Sushmitha

-

Burlingame

,

CA

94010



He was fantastic!! Knew his stuff and finished the work in no time!
---
Very pleased with their professionalism and fair price
Simoun

-

Burlingame

,

CA

94010



---
Bernadino M.
Removed leaking p-trap and replaced with new similar chrome p-trap to stop leak. Ran water to kitchen sink drain and tested fine with no leaks.
Near

Martinez Dr,

Burlingame

,

CA

94010
Dennis.magicplumbing@gmail.com
Need to come back with a part to see what's going on Will return Monday 9am OK change the power accumulator got compressor to start and found that system is low on refrigerant air-conditioning is 20+ years old therefore due to high pressure last some gas I'm going to recharge it we have better airflow coming out to the back part of the house now recommend servicing system every year
Near

Primrose Rd,

Burlingame

,

CA

94010
Joey.magicplumbing@gmail.com
Install new vanity with new faucet.Pull and reset toilet so that it no longer wobbles and reseal. Approximately two hours worth of work to be done will need to remove old vanity and install new vanity supplied by customer with new faucet installed drain lines are easily accessible and should not be a problem to reinstall. Ripped out old vanity and installed new floor mounted Vanity with new Fossett supplied by customer. Upon installing was able to use the vanity and install faucet before putting against the wall. Disallowed for easy access to all parts of facuet and to properly secure ensuring a good seal on all parts of faucet. Floor inside of bathroom was uneven and vanity had to be adjusted to properly fit slope of floor. Once vanity was even out and it was properly in place screwed into studs in wall to properly secure against wall. Once vanity was installed and everything was working properly was able to pull and reset toilet. Bolts underneath toilet had to be properly secured s
Near

Rose Ct,

Burlingame

,

CA

94010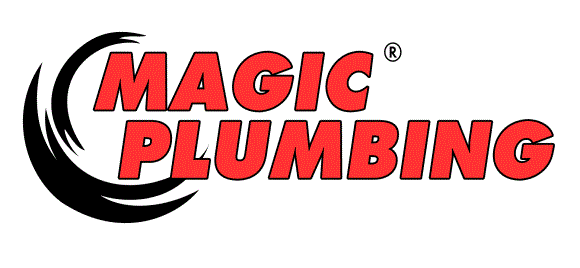 Frank M.
Inspected and tested 3 bathroom toilets and shower drains. No evidence of clog or problems with fixtures. Tested all, working properly.
Near

Martinez Dr,

Burlingame

,

CA

94010
Dennis.magicplumbing@gmail.com
Checked out air conditioning compressor shorted out and had a small fire in the terminal block also free online has no core valve They're therefore gas came out system is 25 years old we can repair it and buy some more time but the repair is more like a Band-Aid fix Or can replace the system with the new gas and 10 years parts warranty
Near

Tiburon Way,

Burlingame

,

CA

94010